I TeManawa hath the Golden key and hath used it. 6 April 2020
At the Holy time of Christ's resurrection the New World order releases The Crown/Chinese Corona Bio Weapon upon humanity –
On New Years eve China reports it to WHO having released it on Chinese New Year in Wuhan for Gods New Year in June.
Whats that all about you might ask?
The sacred sites, the old guard system has been closed off from all sacred sits and obelisks, major buildings like The UN, EU, Parliaments, Mecca Vatican and so on.
They thought that by introducing FEAR in humanities Consciousness at this time they would over come God but that is not the case.
What are the celebrities doing – singing Imagine there is no heaven – well I have very bad news for them -There is a heaven, a throne room and the trinity God head, Elders before the throne, And The Lamb is in the temple
Long ago declarations were done to deny all evil at this time from entering the spaces and places that count all over the world. Important items were placed all over the world to counter act them and their nightmare system and ways.
So people do not buy into the fear but stand up in Gods light and lift your hearts and voices up to God
Sing Sing Sing and fill the sacred spaces with light love healing, peace, all good and over come the NWO one final push and it is done it is done it is done
FlashBack SaiBaba's delivered in person message to TeManawa all those years ago becomes relevant – Sing people Sing pour out thou hearts with song lifted to God and fulfill thy destiny and service. Bless you and thank you
https://temanawa1.wordpress.com/2020/03/19/song-of-the-seals/
https://www.rnz.co.nz/news/te-manu-korihi/414083/dear-aotearoa-from-mum dear-aotearoa-from-mum Dear Aotearoa, from Mum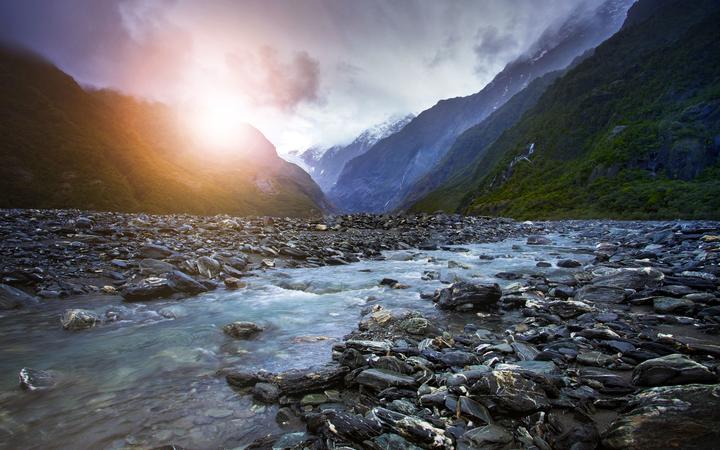 SOMETIMES WHAT YOU THINK IS NOT IMPORTANT UNINTERESTING IS THE MOST
Give Thanks to the LORD, for He is Good
…21I will give You thanks, for You have answered me, and You have become my salvation. 22The stone the builders rejected has become the cornerstone. 23This is from the LORD, and it is marvelous in our eyes.…
UK: Singing and Dancing Banned Under Draconian New COVID Rules
https://banned.video/watch?id=6091c4f70a00000df248ef7d Authoritarian DC Mayor Bans Dancing at Weddings RBG 7 FOLD RET 100 GOD HAS STATED CLEARLY SING DANCE PRAY PRAISE – WORK IT OUT THEY HAVE DONE THE OPPOSITE TO THE CHRISTOS AT EVERY TURN – START ASKING WHY
– SING, DANCE, PRAY MORE –
TheHeart @TeManawa1Getting to you is it. Sing Sing Sing, dance, dance, dance https://temanawa1.wordpress.com/2020/09/27/the-song-of-victory/https://temanawa1.wordpress.com/2020/04/06/sing-sing-sing/https://temanawa1.wordpress.com/2020/07/15/they-sang/Quote Tweet

Awakening Soul (Aus)@Free_Spirited88 · 2hLatest from the NSW Health Minister…
The narrative just keeps getting more & more entertaining.
THEY DON'T WANT YOU TO SING DANCE PRAY AND PRAISE BECAUSE THAT LIFTS YOU UP TO GOD AND AWAY FROM THEIR LOW END AND EVIL INTENT AND AGENDAS
Singing = self expression – throat chakra – SUPPRESSION YOUR VOICE IS silenced.
Dancing = self expression – sacral chakra – SUPPRESSION of femininity, creativity and abundance.5:36 PM · Dec 20, 2020·Twitter Web AppView Tweet activity
https://temanawa1.wordpress.com/2021/03/12/held-accountable/
https://t.me/may15thworldwiderally On 15th May, the world will unite once again, in even greater numbers, for the second ever World Wide Rally for Freedom! Sing Dance Pray Praise
https://www.jpost.com/arab-israeli-conflict/jews-dancing-while-fire-on-temple-mount-burns-lights-up-social-media-667844
https://www.nzherald.co.nz/travel/quarantined-samoan-workers-sing-from-hobart-hotel-balconies/T2FCD6ONZ46LX3HBTN25CHLDEE/
UNDERSTAND THIS JUST LIKE JOHN KEYS ATTEMPTING TO CHANGE THE NZ FLAG TO LEGITIMIZE THE NZ GOVERNMENT AND ITS CPTTP TRADING (WHICH DID NOT HAPPEN) THE COVID ID IS UNNWO ATTEMPTING TO RESIGN HUMANITY UP AS DEAD PERSONS BECAUSE THE BIRTH CERTIFICATE (DEAD PERSON) IS BROKEN – DON'T DO IT
https://www.nzherald.co.nz/nz/covid-19-delta-outbreak-the-huge-vaccination-dilemma-facing-churches/HWSC2YXCAJNGNL57FR25X5BSDU/ GIVEN THAT A CHURCH IN ONE OF THE ISLANDS THAT IS PART OF NZ HAVE BEEN ORDERED NOT TO SING AND DANCE EXPECT JACINDA TO TRY THAT ONE ON HERE AND KNOW WHY. YOU SEE GODS MOVEMENT HAS BEEN GOING ON FOR QUITE SOME TIME ITS AROUND THE WORLD AND THE NWO KNOW OF IT AND DO THEIR BEST TO THWART IT KNOWING THAT THIS IS NOT SIMPLY A PHYSICAL WAR THEY HAVE GOING ON AGAINST HUMANITY BUT A SPIRITUAL ONE AGAINST GOD SO SING SING SING AND DANCE IT LIFTS YOU UP TO GOD AND THIS IS WHY THEY HAVE MADE LAWS TO STOP A CHURCH IN THE ISLANDS FROM DOING EXACTLY THAT YES LAWS WITH PRISON TIME AND FINES ATTACHED – LIKE THE VACCINATION IS DESIGNED TO DISCONNECT YOU TO GOD THIS IS ALSO ANOTHER ONE THEY ARE ATTEMPTING – STAND AND DELIVER – HOLD FAST AND HOLD THE LINE
https://temanawa1.wordpress.com/2012/12/21/the-song-of-the-heart/
https://temanawa1.wordpress.com/2019/09/11/the-song-of-freedom-the-age-of-the-heart-has-arrived/
Te Manawa The Heart defender of the of the faith, Gods live sovereign de jure and sovereign de facto of the Age (TM) #Christos of the Age