Queen Elizabeth acknowledges New Zealand Independent head of state and New Zealand Independence OK with her. This is an acknowledgement of the Restoration so No hi jacking this New Zealand Government as it is in place already, It also means  no flag change or TPP as this change takes place proper.  It is not about the New Zealand Government and time for the truth of the Restoration to be implemented as given by God – TeManawa  all right reserved
http://www.nzherald.co.nz/opinion/news/article.cfm?c_id=466&objectid=11510263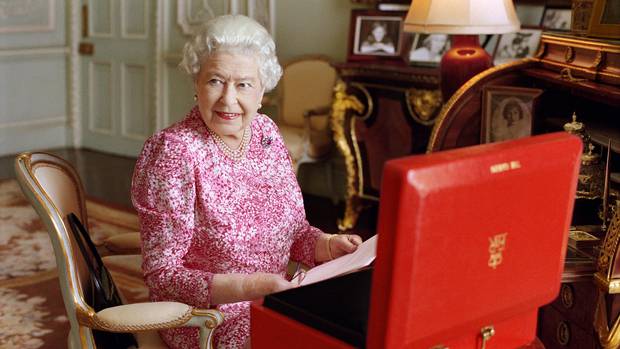 Queen Elizabeth is now the longest reigning British monarch in history, but sometime within the next ten years her reign will end and King Charles will become the UK's head of state. Charles will likely be on the throne for a further 20 years.
Some argue it would be the ideal time to move to a democratic head of state but such an approach is lacks forethought. While it is feasible to wait until events in the UK afford us an opportunity to change, it would be far better to agree on the details in advance and make the improvements at a time of our own choosing.
Queen Elizabeth has let it be known, via former Secretary-General of the Commonwealth Sir Don McKinnon, that she has no problem with New Zealand having its own independent head of state. So it makes sense to make the change why she is still around to enjoy it.
While we don't want to rush the process it is important to be prepared. We need to begin making formal plans sooner rather than later. Change can only happen through binding referenda so it is important everyone has opportunity to discuss and understand what is required.
To work well the planning and public consultation process must be independent of parliament and free from party politics. It is therefore essential to appoint a Head of State Commission akin to the five-member electoral reform commission established in 1985 to examine alternative electoral systems.
The Head of State Commission would work out the finer details of the two main methods of appointment New Zealanders would have to choose from. Parliament would then enact legislation to make it happen.
The first indicator referendum would ask people if they wanted to hold a second binding referendum to establish a New Zealand republic and if so whether they would prefer appointment by direct or indirect election.
The second referendum would only go ahead if 50 per cent of people said they wanted it to. Most likely it would occur at the same time as a general election. Only then could the recommendations be put into effect and the transition made.
It is a relatively straight-forward process but will take several years to do it in a fair and cost-effective way.
It's not complicated because we don't need to reinvent the wheel. The new head of state role would have very similar powers and functions as the Monarch and Governor-General do now. The office would likewise operate in accordance with current constitutional conventions
It would be an improvement on the current role of Governor-General. The person would be a New Zealander and chosen by merit but the role would also be democratically selected, more independent and more effective than the current two roles.
New Zealand has been appointing its own Governor-General since 1967. Fifty years is long enough for our own stable constitutional rules and conventions to become imbedded. Ten successive New Zealand Governors-General have equipped us well for the future.
The head of state process would not the same as the one adopted for the current flag change referenda. Having our own Head of State is an important practical and constitutional change. The Head of State Commission will need to be made up of people with the relevant legal and constitutional expertise.
The flag debate is a healthy discussion to be having and New Zealand does need a new flag, however, rushing through the design and consultation process has not improved the quality of the debate or the alternatives on offer.
Time waits for no one but constitutional arrangements work best when they change slowly and with forethought.
If we don't get on with making plans for the years ahead we will end up with yet another British Head of State who is prevented from doing the job we need them to do. We will have another Governor-General who is almost, but not quite, our head of state.
Waiting for the end of Elizabeth's reign is simply delaying the inevitable. We need to be prepared and create a head of state that works for all New Zealanders.
Savage is chair of New Zealand Republic. He is also a writer and filmmaker and lives in west Auckland.
A true gift from the heart, God bless the people.
TeManawa